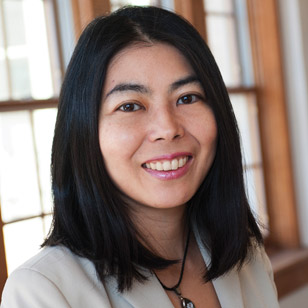 Noriko Hara, a professor of information science at the Luddy School of Informatics, Computing, and Engineering, has received a National Science Foundation grant through the Science of Science: Discovery, Communication, and Impact program.
Her project, "Identifying Effective Science Communication Outcomes with Social Media During the COVID-19 Pandemic," investigates the relationship between scientists engaged in communicating knowledge via social media and the public consuming that information—especially, attempts by scientists to engage with the public about the COVID-19 pandemic. Through this work, Hara will develop strategies designed to facilitate effective two-way science communication online.
This project will examine and identify research-based strategies to help scientists improve two-way online science communication using social media in order to better inform, engage, and inspire the broader population to strengthen support of America's global leadership in science-based research.
"I have been studying online knowledge sharing, but for the last 10 years, I have focused on science communication online including social media," Hara said. "It started when the Fukushima Nuclear Powerplant disaster happened in Japan in 2011. At that time, I became interested in issues related to communicating scientific information and findings to the general public. Since that time, I have studied online science communication related to MMR vaccines and Reddit's science-subreddit Ask Me Anything. Then, Covid-19 happened. Science communication related to Covid-19 on social media became crucial to everyone."
The research will examine social media content focusing on Twitter and Reddit AMAs, including general observation and a content analysis of online interactions, as well as interviews with social media consumers (45 COVID-19-related scientists and 15 social media users) to develop research-based strategies for scientists seeking to engage with the public.
The team will share their research with the public and will create assets to help scientists and the general public with social media usage, including videos for both audiences and a toolkit for scientists. In additional to helping social media users, the study is expected to contribute to a theoretical model of two-way online science communication as well as the field of Science of Science and social media research.
"I am excited about this project being funded," Hara said. "My family and friends were affected by the Fukushima disaster, and I hope that my research will gain some insights from the pandemic. This work is also applicable to other areas of online science communication including climate change."
The project will be supported by an advisory board that includes IU Chief Health Office Aaron Carroll, Professor of Education Bradley Levinson, and Associate Professor in Syracuse's School of Information Studies Bei Yu.