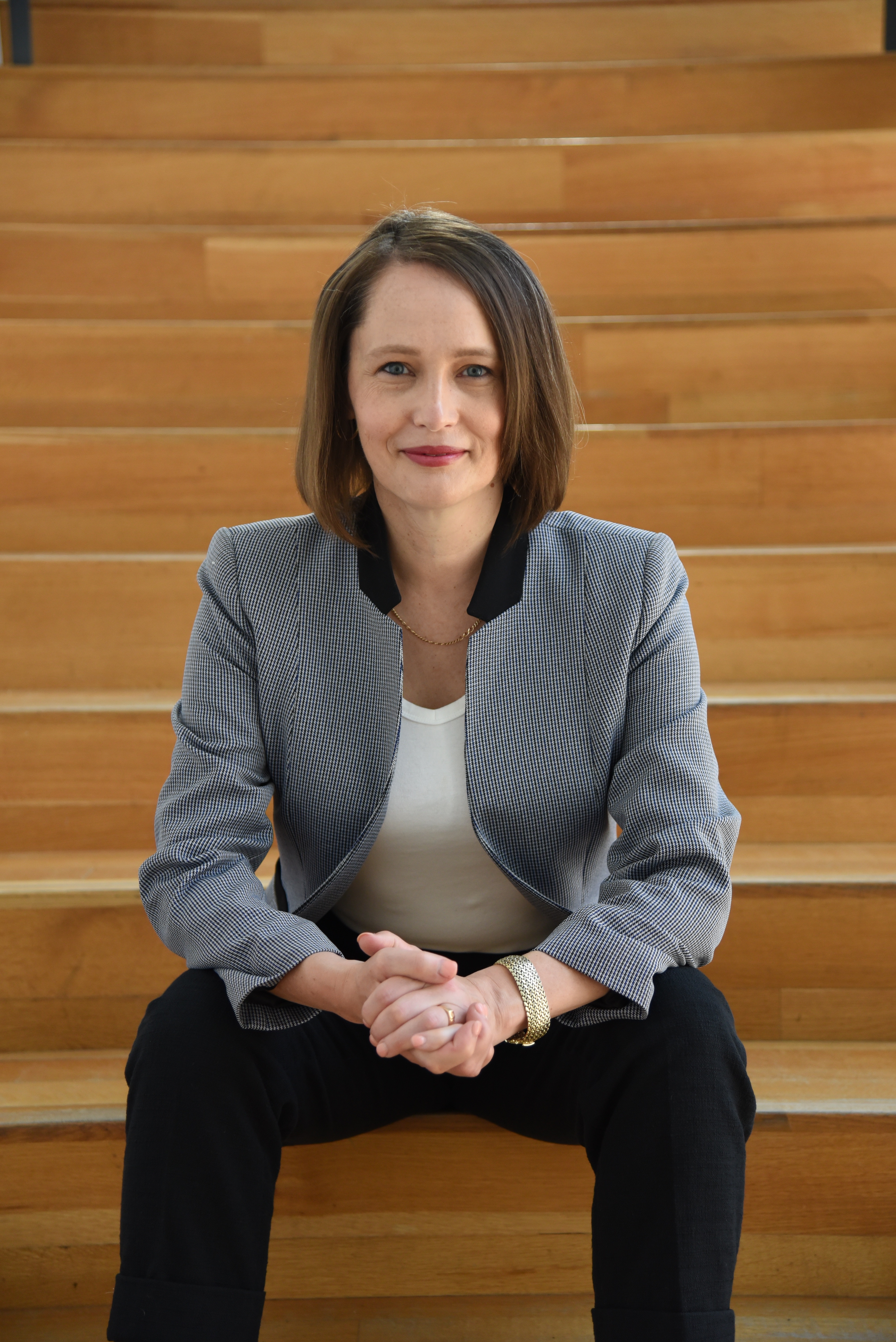 Joanna Mirecki Millunchick of the University of Michigan has been named Dean of the Indiana University Luddy School of Informatics, Computing, and Engineering, subject to approval by the IU Board of Trustees. Provost and Executive Vice President Rahul Shrivastav made the announcement April 29. If confirmed, Millunchick will begin on July 1 as the first woman to serve as the school's dean. IU's Jacobs School of Music announced Abra Bush as the first woman dean in its 100-year history earlier this month.
"Joanna Mirecki Millunchick is a proven leader with a steadfast commitment to enriching the student experience and a deep understanding of the need for collaborative faculty research and innovation," Shrivastav said. "Those areas of foci and an impressive research profile position her well to lead a school that is central to our distinctive, interdisciplinary research mission. Her vision will help realize IU's extraordinary potential for global impact through our expertise in informatics, library science, computing, and engineering."
Millunchick will serve as dean for both the Luddy School at IU Bloomington and the IU School of Informatics and Computing at IUPUI.
Dennis Groth, who has acted as interim dean for the schools since March 2020, will return to his role as IU Bloomington's vice provost for undergraduate education. "We are grateful to Dennis Groth, who has helped propel the school's many strengths and leveraged opportunities during a challenging time," Shrivastav said. "His leadership during this process been invaluable."
Millunchick came to University of Michigan in 1997 as an assistant professor of materials science and engineering, rising through the ranks to associate professor in 2004; full professor in 2010; and associate dean, her current role, in 2017.
Her two distinct areas of research are in materials science and equity-centered engineering education. For the former, Millunchick develops nanoscale semiconductors for optoelectronic and photovoltaic applications. For the latter, she studies how to teach the physical sciences more equitably by examining both pedagogical approaches and developing new virtual and augmented reality tools. She has won numerous fellowships and awards; organized and served on committees for dozens of domestic and international conferences; served as editor or referee for several journals; taken part in numerous panels, organized colloquia, and chaired or co-chaired various task forces in engineering and materials science; and conducted invited presentations throughout the U.S. and abroad.
Millunchick's interest in administration developed as she sought a more direct impact on the academic policy that guides the student experience. As associate dean at Michigan, she oversees and ensures the overall quality of the undergraduate program, which includes the first-year engineering program, academic success, scholastic standing, honor council, accreditation, the Technical Communication Department, and the Center for Research on Learning and Teaching in Engineering. Her support of experiential learning opportunities has led to creation of wide-ranging student opportunities such as international programs in engineering, the Center for Socially Engaged Design, the Center of Health Engineering and Patient Safety, and an experiential learning framework and web-based platform that helps students explore, engage, reflect, and communicate the professional competencies they have learned. The office is currently increasing focus on fostering a culture of academic innovation among faculty.
The pandemic necessitated a sudden global reliance on tech solutions for everything from staff meetings to grocery orders to medical appointments, perhaps fast-tracking tech integration into our lives; Millunchick said higher education is now as at an important inflection point, particularly in the information technology field. As the school is free of a long engineering tradition—the Luddy Intelligent Systems Engineering Program was established in Bloomington in 2016—it is thus well-positioned to be a leader in new and emerging areas of engineering education and research, she said.
"I am looking forward to getting to know our faculty, staff, and students in Bloomington and Indianapolis, and to working toward new goals that will take us to the next level in Indiana, throughout the Midwest, across the nation, and all over the world," Millunchick said. "Because so much is about context, we need to rethink approaches to research, education, and practice. Together, the Luddy School and School of Informatics and Computing can be leaders to catalyze and advocate for this rethinking by drawing on the strengths of each institution—for example, the urban setting with health sciences at IUPUI, and the breadth of disciplines at IU Bloomington, including the Luddy Center for Artificial Intelligence."
Millunchick earned her Ph.D. in Materials Science and Engineering from Northwestern University in 1995 and her Bachelor of Science in physics from DePaul University in Chicago in 1990. During her undergraduate studies, she was one of the only women in the program, an experience that later led her, as an assistant professor, to create Girls in Science and Engineering, a material science summer program; establish a lactation room for graduate students and staff with newborns; and serve as faculty director of M-STEM Academies, a two year program that includes a paid summer immersion program for incoming freshmen to help them build confidence in engineering and develop bonds with other students before starting college.
"I've always been a 'tech nerd' and an early adopter of the latest tech both personally and in the classroom. As time has gone on, I have channeled my tech nerd-dom into initiatives for faculty to develop teaching approaches using virtual reality and engineering simulation software. This position brings together all of my interests and strengths and is truly a dream come true."
Founded in 2000, the Luddy School is one of the largest, broadest, and most accomplished schools of its kind. Together the schools feature more than 130 research-productive faculty, with 91 tenure-track on the Bloomington campus and 23 tenure-track on the Indianapolis campus; nearly 140 staff (106 at IUB and 32 at IUPUI); and approximately 4,500 undergraduate and graduate students, with over 3,000 on the Bloomington campus and nearly 1,500 on the Indianapolis campus.
The breadth of the schools' research mirrors the breadth of its academic programs, covering a broad range of disciplines, from the highly technical to the highly social. Faculty and students conduct research across this spectrum to solve pressing problems facing our society.
In alignment with the university's mission, the schools are committed to enhancing and supporting diversity among its students, faculty, and staff, and to promoting entrepreneurship and economic development in the State of Indiana.